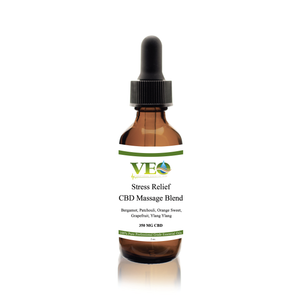 Veo Stress Relief Massage Blend is a proprietary blend of essential oils specifically chosen for their stress relieving benefits. Most effective when applied to the feet or chest where it can be inhaled.
100% therapeutic grade.
Blend includes: Bergamot, Patchouli, Sweet Orange, Grapefruit, Ylang Ylang
350 mg CBD isolate
Size: 2 oz.