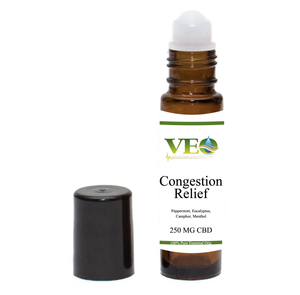 One of our most popular rollerballs.  Our CBD Congestion Rollerball is a blend of 100% pure VEO Essential Oils.  Peppermint, Eucalyptus, Camphor and Menthol with 250mg of CBD from THC CBD Isolate.  It is blended with Sweet Almond Oil as the carrier oil.
Used along with our CBD Menthol Chest Rub this rollerball helps clear the most stubborn congested chests.  Also try our Congestion Relief Epsom Salts.
Order a dozen rollerballs and save.  Also ask about our bulk pricing on items over 50 and 100 items.