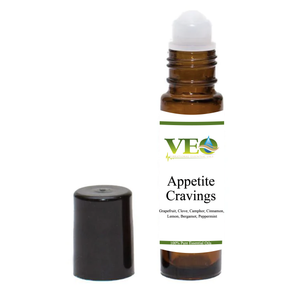 Appetite & Cravings Roll-On is a proprietary blend of essential oils specifically selected based on features that help reduce cravings and speed up metabolism. Using the roll-on applicator ball, apply Appetite Control to wrists, neck, chest, and under nose for best results. This roll-on is a must have in the kitchen for dieting. Appetite Control Roll-On is easy to use and 100% therapeutic grade.
Blend includes pink grapefruit, clove, camphor, cinnamon bark, lemon, bergamot and peppermint.
Size: 10 ml
Common Uses:
Personal Care: Appetite Control, cravings reducer, metabolism control
Directions for Use:
Apply roll-on to neck, chest, wrists, nose, or other desired areas of skin to control metabolism and reduce cravings
Cautions:
Keep out of reach of children. Consult with physician before use if nursing or pregnant. Possible skin sensitivity.