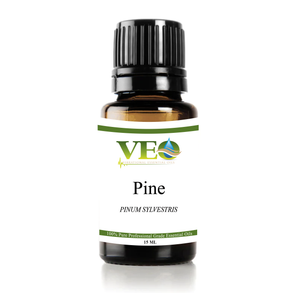 Pine Essential Oil has a strong, heavy, dry, balsamic, turpentine aroma. Pine is most commonly used in household kitchen and bathroom cleaners. Add a few drops to any DIY cleaner to clean tough surfaces. Pine's strong fragrance makes it a great insect repellant. Pine is often used in winter diffuser blends. 
Size: 15 ml
Common Uses:
Personal Care: Sores, arthritis, muscular aches, poor circulation, asthma, bronchitis, coughs, sinusitis, sore throat, colds, flu, fatigue, lice
Directions for Use:
Add 4 to 5 drops of Pine essential oil to your favorite aromatic diffuser to promote feelings of self-confidence and ambition
Dilute few drops in a carrier oil then apply to skin to soothe and rejuvenate
Dilute in carrier oil for use in hip and leg massage therapies
Cautions:
Possible irritation if oxidized. Apply a carrier oil for topical application.